What You Need To Know About Urgent Care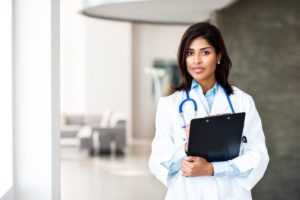 Going to the hospital can be an incredibly long and painful process, and not just when you're in a life or death situation. Many individuals think the only option for after-hours care is the emergency room, but this is not the case. Urgent care facilities are open late and can often take care of your nagging, but non-life-threatening medical issues. In fact, 60% of urgent care centers will be able to have a physician help you within 15 minutes. Also, 65% of urgent care facilities have a physician there at all times.
Despite this, there are still many Americans who have never been to an urgent care center. Keep reading to hear some of the most common questions about this fast growing sector of the healthcare industry.
How do I find urgent care closest to me?
For local residents here in Bakersfield, all you need to do to find the closest Bakersfield urgent care centers is visit our website. Here you will find information about our facilities, directions, and everything you need to know about urgent care. But no matter where you live, there are likely a number of urgent care clinics near you. Simply search "Urgent care closest to me" online to find a nearby facility.
Why do we need urgent care?
We need urgent care to help diffuse the overcrowding of local hospitals, lower wait times for treatments, and provide more medical services for individuals and families all over America.
What is considered urgent care?
Anything that isn't immediately life-threatening, but still requires medical attention, is something that urgent care clinics can handle. This can include stitches, minor burns, fevers, fractures, diagnostic tests, skin problems, vaccinations, and so much more. While that severe stab wound probably requires a trip to the emergency room, and fast, most everyday health problems can be treated at an urgent care clinic.
Can I bring my children?
Absolutely. There are many pediatric urgent care options for you and your family.
Do people really face long waits at hospitals?
Unfortunately, yes. The reason is that treatment is given on the basis of necessity. Even if you suffered an accident in which your arm had been cut off, the person with a gunshot wound to the chest would receive medical attention first. Urgent care facilities aim to take some of the burden off the shoulders of overcrowded hospitals. Even better for patients, they usually cost far less than hospital treatments.
One of the first thing you should Google when you move to a new city is "urgent care closest to me". This will provide you the peace of mind knowing that when your primary care physician's office is closed, you will be able to get the necessary treatment for your non-critical condition.