Accelerated Urgent Care is now offering TeleMedicine. Now you can see and speak with a doctor from home or on the go, 8:00am - 9:00pm, 7 days a week, using your phone, tablet or computer. So make the most of your time, it's only a click away.
Hours of Operation
8:00am - 9:00pm, 7 days a week
Using our web based, high-quality streaming video, patients have access to our team of board certified doctors every day of the week.
Appointments
Create an account by submitting the required form using the "Register Now" button below.  The account creation process is simple and takes just a few moments. Once your form has been submitted, you will receive a text message, with your appointment information.
If you are not contacted by one of our TeleMedicine associates within 15 minutes of submitting your form, please call 1-866-810-5850.
What to expect during your visit
Most doctor visits take about 10 minutes, but you can always add time if you need to. Doctors on TeleMedicine at Accelerated Urgent Care can review your history, answer questions, diagnose, treat, and even prescribe medication.
Prescriptions
During or after a visit, providers can send prescriptions and recommendations for over‑the‑counter (OTC) medications to a pharmacy of your choice.
Physicians on TeleMedicine provide care for:
Allergies
Bronchitis
Strep throat
UTI
Sinus Infection
Hypertension
Pink-eye
Gout
Cold Sores
Rashes
Stomach Flu
Acne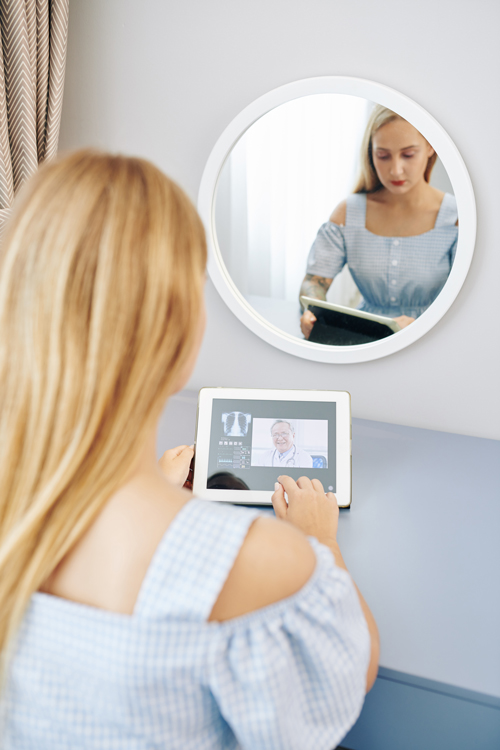 Telemedicine Is
Not

Used For:
Seizures
Chest pain
Neurological symptoms, suggesting a stroke
Difficulty breathing
Dizziness or loss of consciousness
Sudden bleeding
Choking or gagging
Severe Hypertension or Hemorrhoids
Head injury