5 Ways Urgent Care Centers Can Cut Down On Wait Times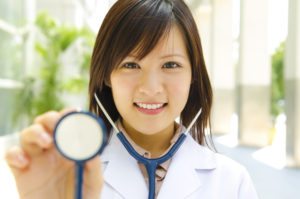 Emergency services are necessary when it comes to various health concerns. Luckily, there are quality urgent care centers all across the U.S. that provide excellent healthcare services. Unfortunately, even in the better urgent care facilities, there can often be problems with efficiency.
Although roughly 60% of all urgent care centers have a wait time of less than 15 minutes to see a doctor or mid-level provider, the wait times can pile up every once in a while. Here are a few ways that urgent care centers can hopefully cut down on longer waiting times for patients.
Motivate the entire staff
As long as every member of the urgent care center is motivated and on board with helping as many patients as possible, everything should run much more smoothly. If there are a handful of unmotivated or lazy employees, however, that can lead to unnecessary problems and extended wait times.
Hire a quality physician leader
A good way to actually keep every staff member working hard is to have a physical leader who can influence everyone to work harder and more efficiently. Physician leaders can adjust workflow to accommodate for any medical situation that comes up.
Gather patient information before their appointment starts
Many urgent care facilities wait until a patient actually needs medical care to gather their information. This can obviously cause longer waiting times if a patient's files aren't easily accessible or don't exist at all. Encouraging patients to fill out their own medical information prior to any visit will prevent any delays.
Work ahead as much as possible
Even during the very slow days, getting every patient in and out as quickly as possible is a great way to remain efficient. This mentality will allow the entire facility to be prepared for a much busier day.
Stick to a cancelation and late arrival policy
The easiest way for a medical facility to increase its waiting times is not having a sufficient cancellation or late arrival policy. Setting a specific time limit for late arrivals (and moving on once it's passed) is essential. Remember: having a strict clinic policy regarding cancellations will surely improve wait times for patients who do arrive on time.
If you want to learn more about efficiency improvements for free clinics and family urgent care wait times, contact Accelerated Urgent Care today.